With December just around the corner, its time to start planning the festivities at home. After the last couple of years of restrictions and cancelled plans hanging over Christmas, it feels like this year more than any other – people are looking forward to celebrate together as much as possible.
More get togethers, inevitably mean more home visitors and often parties at home. As we head towards the 12 days of Christmas, being Essex carpet and flooring specialists means although we can't claim to know a lot about French hens, or turtle doves – what we can offer you instead is our 12 ways (instead of days) to help you look after your carpets and floors this Christmas.
Having been in the carpet and flooring business for over decades, we have learnt a lot about how to look after and get the most from your flooring options. More than this though, with all the extra guests, parties and stuff being brought into a home at Christmas, it's inevitable that stains and mess happen.
Here's our advice on dealing with these flooring hiccups that can occur, as the corks start to pop come Christmas time…
1. Easy Stain Removal
eing based in Essex, we often hear from customers at both our Colchester and Witham stores, about the nightmare, carpet stains can cause. With extra guests and often excited children running around stains often happen at Christmas. Our biggest tip to minimise the damage is actually starting with not what to do. Although your instinct may be to rub the stain, you should start by gently blotting the area with a clean damp cloth to lift up as much of the stain as possible. (Scrubbing and rubbing instead, will spread the mess and grind it further into the fibres.) You can then spray the area with a carpet cleaner and allow it to soak in for a few minutes. Then start to blot the area again, working from the outside in with a clean cloth.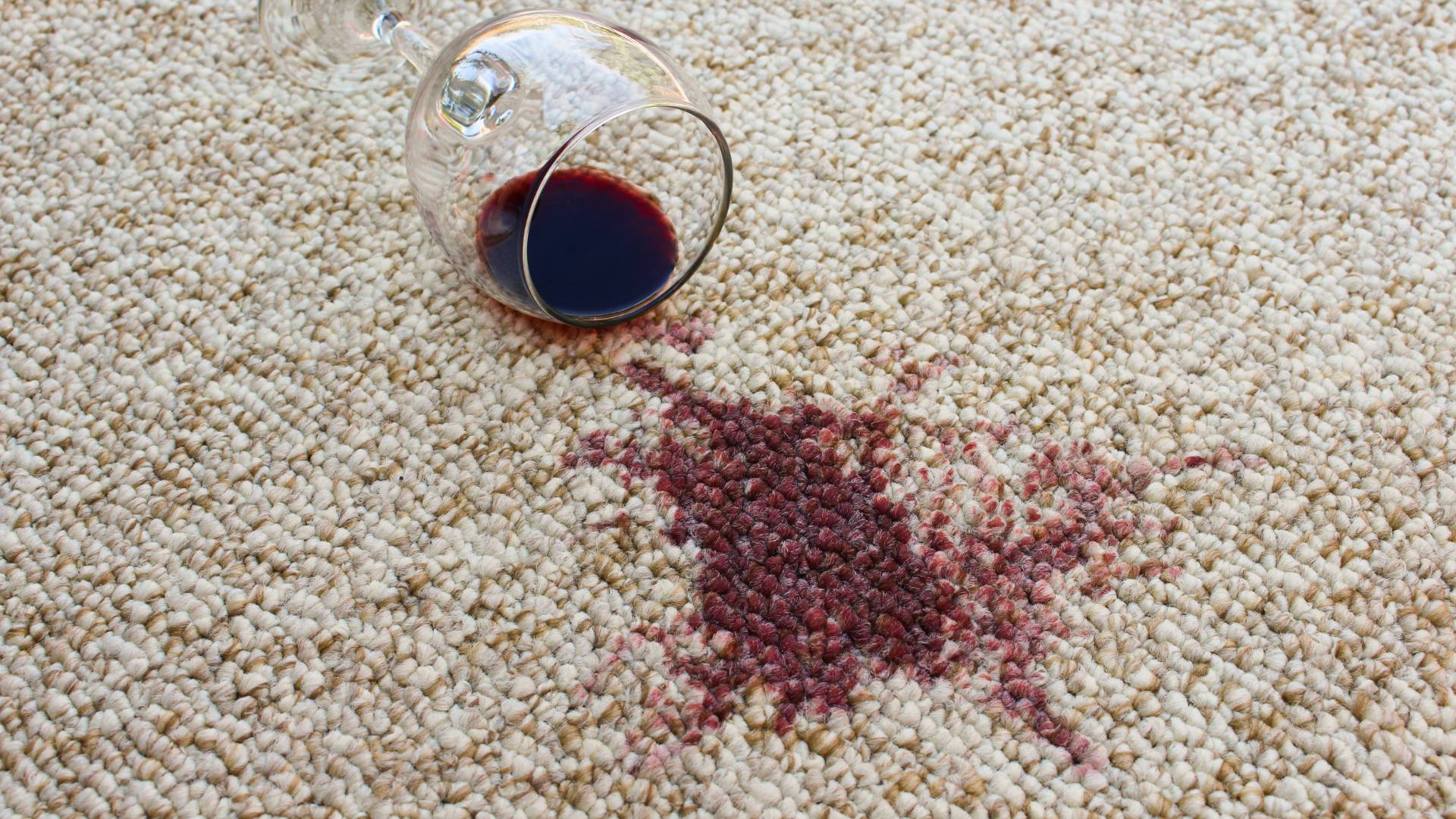 2. Prolonging the Life of Your Christmas Tree
You can't beat a real tree at Christmas, well that is until the needles start to drop. Although relatively easy to sweep and vacuum up, to avoid having to regularly clear up around your tree, (and to keep your tree looking it best longer) here's a couple of things you can try to keep it fresher longer.
Before putting your tree up in your home, it's a good idea to take the netting off the tree too while it's still outside. Then give the tree a good shake to dislodge any loose needles and leave it to settle for a little while in a bucket of cold water, before taking indoors to decorate. Once the tree is up, another way to prolong the needles is to place it in a cool spot, not too close to any radiators.
3. Getting Pine Needles out of the Carpet
It's inevitable that some needles will drop, so one way to make the clear up easier, is laying a tree skirt around the bottom of the tree. Most loose needles are easily dealt with by vacuuming, but if they have sap on them and get lodged in the carpet fibres, then a washing up liquid brush dipped in hot soapy water should release them.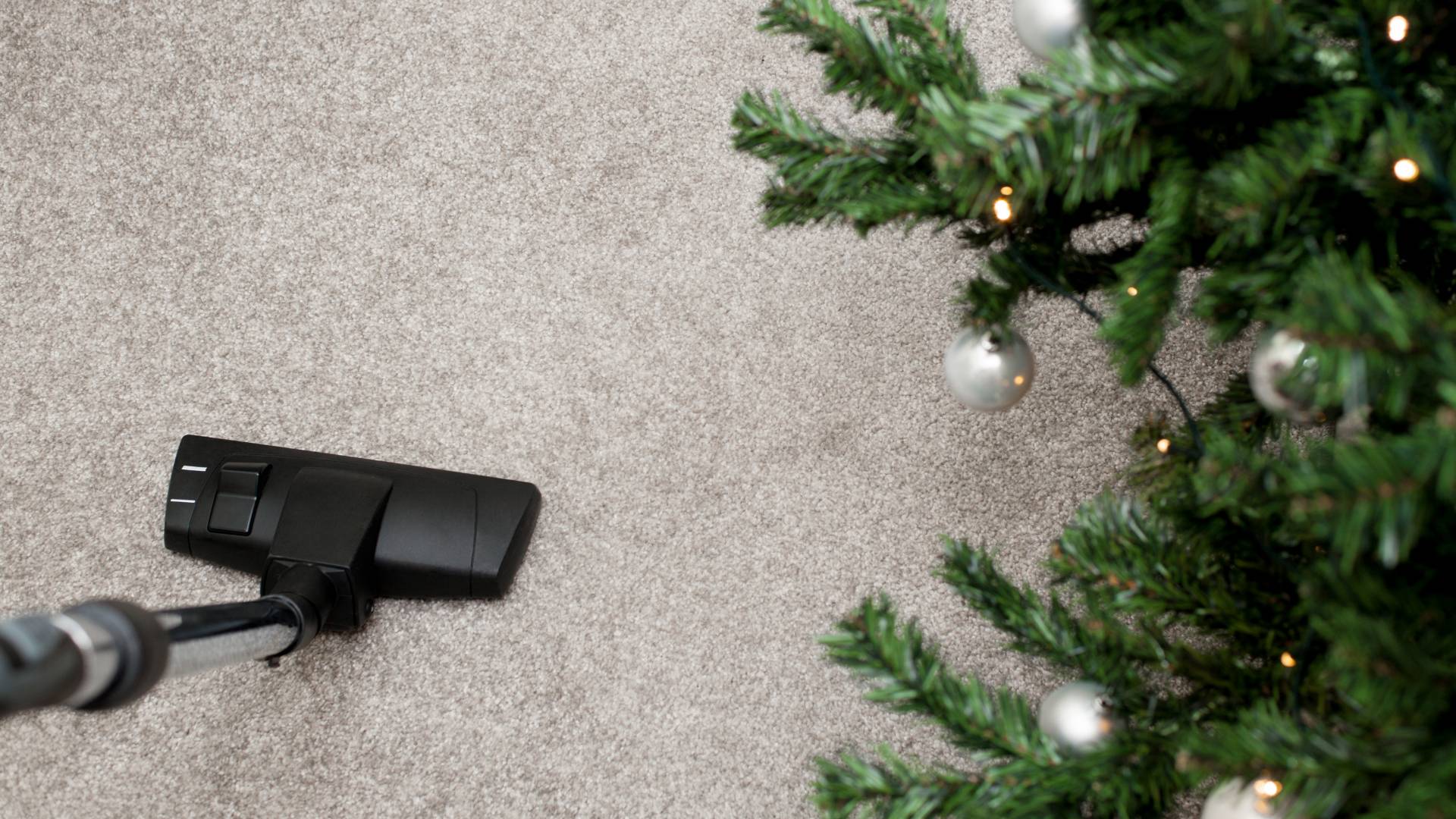 4. Candle Wax Drips on the Carpet
Cosy winter evening are a perfect time for candles – but what to do if wax drips onto the carpet? Here's a clever hack on how to lift your dripped candle wax off the carpet. Once the mess has been made, if you place an old towel over the wax spill and then go gently over the top of it with a warm iron, the wax should lift up and be released from the carpet.
5. Extra Door Mats at Patio Doors
One way to minimise carpet stains and mess on your laminate and LVT flooring, is extra doormats. It sound obvious, but we automatically think of placing them at front and back doors, but if you've also got patio doors leading into a garden – if children are playing in the garden, regularly coming in and out, putting extra ones there too, then gives them some extra space to take their shoes off.
6. Muddy Boots and Welly Carpet Stains
Peaking of shoes, being in Essex with so many country winter walks surrounding us in the Witham and Colchester areas, muddy boots and wellies can become a problem for home flooring. If you are going to be taking lots of country walks over the Christmas break, it might be worth investing in a boot stand to keep outdoors or in your porch, to minimise mess on your floors.
7 Extend a Shoes off Request at the Door
Another option If you are having a lot more visitors at Christmas, to protect your carpets is to ask everyone to remove their shoes. Rather than having to keep repeating yourself, you could even make a little sign by the coats and doors to remind people.
8. Protect your Floors from Open Fires
Many homes around Colchester and Witham have open fires and what better time to have a real fire roaring in the living room, then with family round at Christmas. Having a fireguard up should protect the flooring and carpets surrounding your open fire in general, yet sometimes burns and sparks are not the problem – soot can easily stain carpets too. A handy tip to remove it, is use sticky tape to lift the soot off the carpet to minimise the amount of it being rubbed in.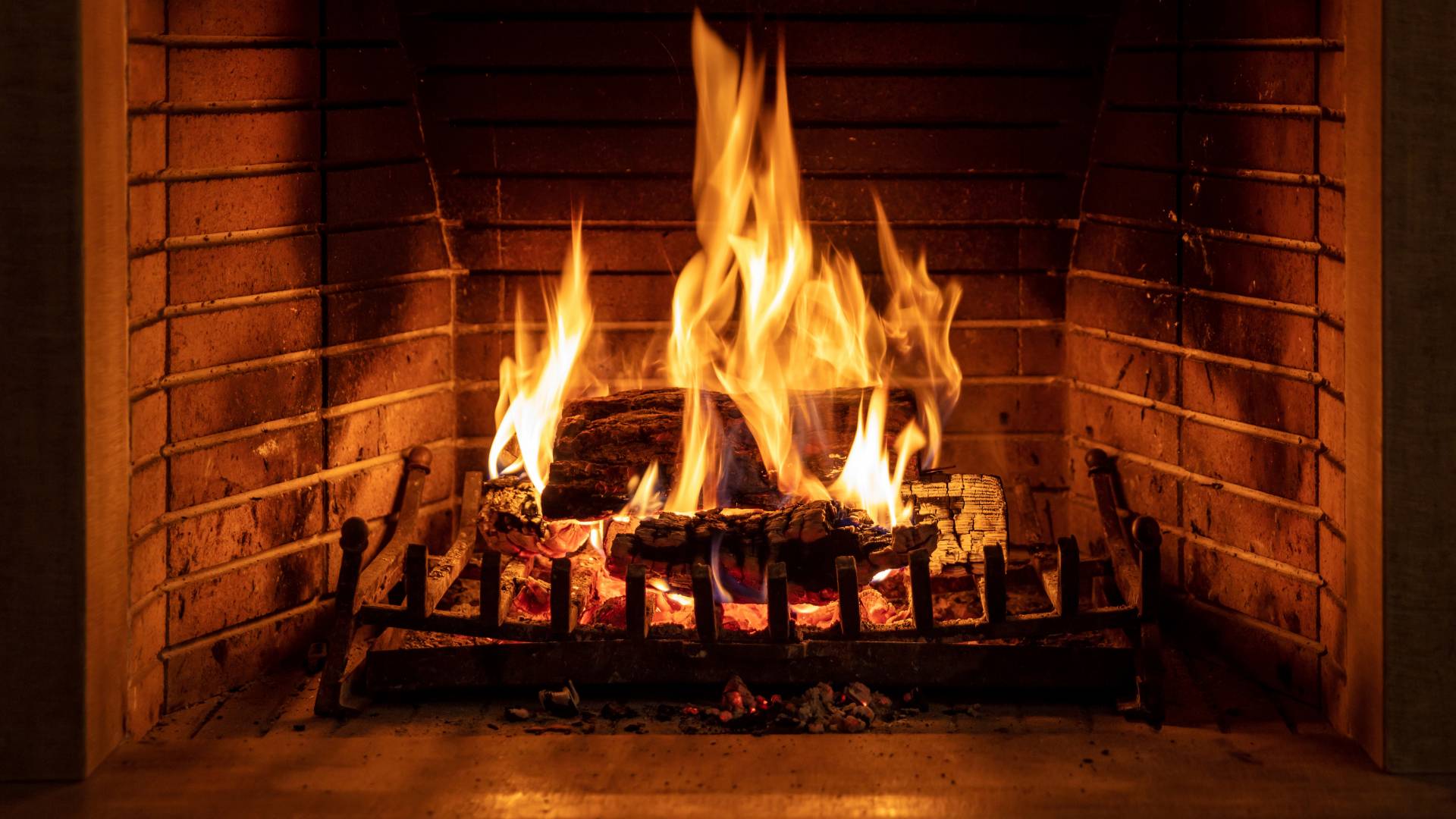 9. Minimise Mess from Christmas Crafts
Although Christmas is the glitter season, it can be a nightmare to clear up when used in Christmas crafting. A good hack to pick glitter up from a laminate or LVT floor is to use some damp kitchen roll to lift it up. Furthermore, If it's been spilt on the carpet, or glitter has been shed off glittery decorations too – once the area has been hoovered, it can be difficult to get it all up in one go. A fun way to get rid of the rest and a fun job to give children, is to lift the rest with a blown-up balloon. If the balloon is first rubbed on the carpet to create static electricity, they can then hold it above the remaining glitter which should then lift up out of the carpet fibres and stick onto balloon surface.
10. Dealing with Messy Toys
Slime has become a popular Christmas present in recent years and the key to avoiding stains is to cover the areas children are playing with it in. Its best avoided in carpeted spaces, or only used on a tray.
11. Avoiding Food Spills
When you are hosting at Christmas, think about the amount of people attending when making your menu choices. If you are going to have too many people to comfortably fit around your dining table, or if you are hosting a drinks party with nibbles or a buffet versus a sit-down meal, then it's good to consider this when planning what to cook and buy. Try to avoid messy dishes with lots of sauce, that could be easily spilt on carpets or hard floors for people standing up holding plates and glasses.
12. Where to Get New Carpets in Colchester and Witham
Finally, if the worst happens and you do end up with a stain, spill or damage that means you need your carpet or flooring replacing – we have a huge variety of carpet and flooring options to suit all tastes and budgets in our Witham and Colchester Carpet shops.