How to choose flooring for the different rooms of your home
With so many flooring options now available in the UK, before even getting into colour and design choices, homeowners need to decide on their flooring material first. From traditional carpet or luxury vinyl tiles to even artificial grass in the garden, there are a lot of different possibilities to choose between.
With decades of experience here at Ramsden Mills Colchester and Witham,  we are extremely versed at advising customers on their flooring decisions. We therefore thought we would share some of this knowledge here today, on what considerations you need to make when choosing which flooring to have in each area of your home.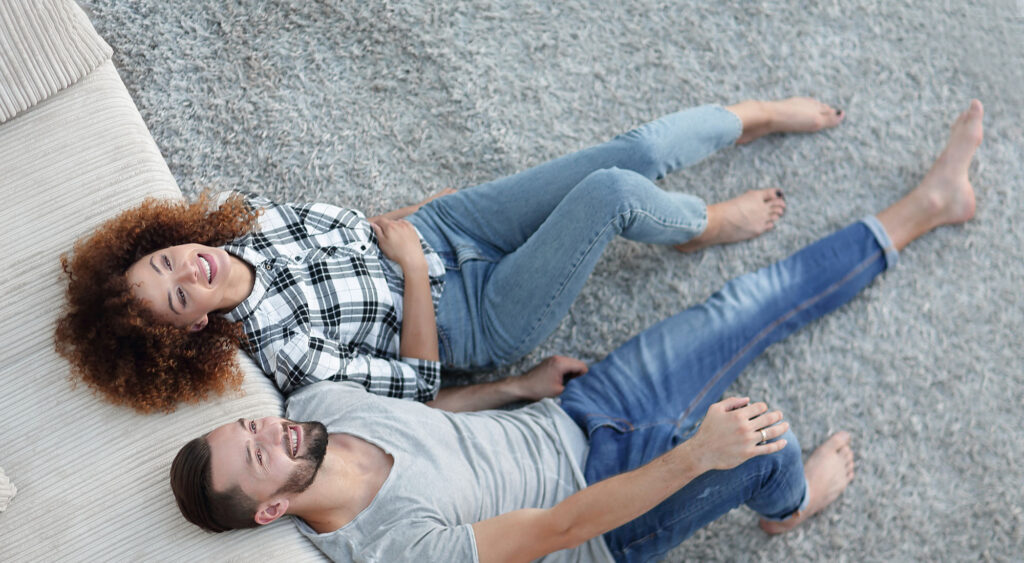 Which carpet to choose for hallways and stairs?
Let's start with the high traffic areas of hallways and stairs. Although these tend to be relatively small areas of a home, they are used so regularly with so many trips going in and out and up and down, that the flooring choices need to be carefully considered.
Carpet has long been the traditional choice for stairs, as alongside being a durable and attractive flooring option for high traffic areas – it's warm underfoot, insulating and also helps keep noise to a minimum in busy homes. At Ramsden Mills we have a large selection of carpets to suit hallways and stairs, such as our Cormar Primo Range.This stain resistant carpet, suitable for extra heavy domestic use, is two ply with a ten year stain and wear warranty. This attractive twist pile carpet is made from 100% Excellon Polypropylene and it comes in 16 modern colour shades.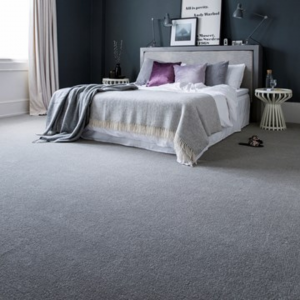 What flooring is best for UK kitchens and bathrooms?
When considering which flooring to use in a kitchen or bathroom, one of the most important considerations is water. This combined with heat, means both of these rooms are going to be dealing with a lot of moisture, which in turn can heavily impact the type of material used underfoot. Carpets are not a good choice and solid wood flooring is also at risk in a room with a lot of moisture. Another consideration, especially in kitchens is the amount of spills and mess they are prone to.
Luxury vinyl tiles are one of our most popular flooring offerings – a great choice for kitchens and bathroom, being both hardy and durable. It also comes in a multitude of options, mirroring both wood and tiled floors, so can suit any interior designs. Our Invictus Maximus Click Highland Oak is oak design luxury vinyl planks that take you to the summit of style. A remarkable oak pattern in rustic colours with an ultra-strong coating and highly efficient Scratchmaster top layer, meaning it can withstand the strains of a typical busy household kitchen or bathroom.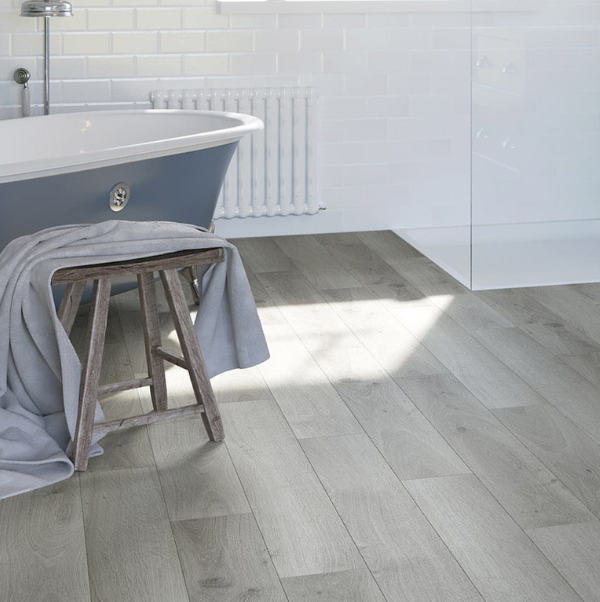 Should you use carpet or LVT in living room spaces?
The living rooms within a home are the space designed for relaxation, so the flooring choice therefore also needs to reflect that. Carpet tends to be the most popular option for this reason, coupled with the fact that there are also so many design and colour options, when it comes to coordinating a carpet choice to your living room interior designs. Regency Carefree Revelation is an excellent lounge carpet choice. This super soft luxury range comes in 16 different modern tones to choose from.  
Although carpet is great at enhancing a soft and cosy atmosphere, if you have young children or multiple pets, having a carpet you are worried about staining, can also be a headache. A cheap attractive alternative is laminate flooring. Our Art Floor laminate range is a reasonably priced option, with a hard-wearing finish.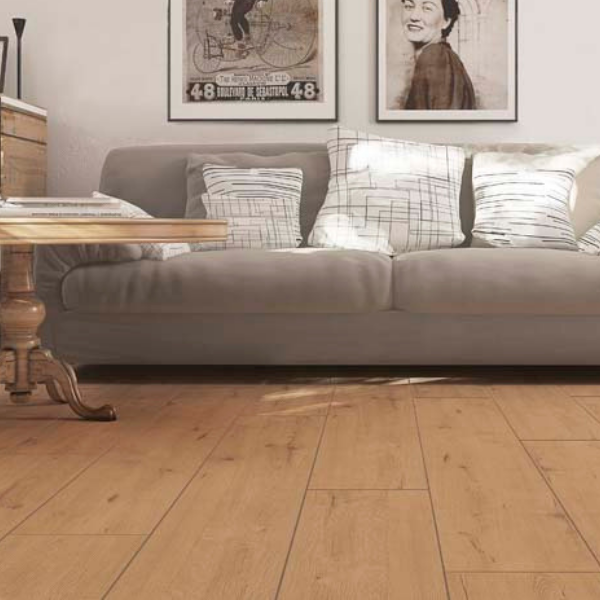 Bedrooms
Most people opt for carpet in their bedroom spaces for good reason. This soft flooring option gives a cosy feel to a bedroom space and with most bedrooms being upstairs – in an area where sleep and quiet are so important, carpet can help with minimising noise in other busy rooms being used below.
However more and more modern homes are also exploring other flooring options for bedrooms too, such as laminate or luxury vinyl tiles. Especially with rugs now being a popular interior style choice, with the warmth and way they can soften spaces, its encouraging more to explore different options for bedroom flooring.  The Invictus Luxury Vinyl Tiles brand has a wide selection of options that work really well in bedrooms especially.  
Whatever room you are looking to upgrade your flooring – Ramsden Mills has a wide range of choice in both our Witham and Colchester showrooms.