When and why to use Luxury Vinyl Tiles in your home
If you are considering new flooring in your home, odds are you have come across the term LVT. Luxury Vinyl Tiles popularity has been soaring in recent years – a product that generates a lot of interest and with that, comes a lot of questions. As major Essex LVT retailers we thought we would address the most common queries, we get time and time again from customers in our Witham and Colchester flooring shops.
Luxury Vinyl Tiles Versus Laminate – How to Choose Which to use?
Luxury Vinyl Tiles and Laminate are both common flooring choices. They remain favourites with UK households being both easy to lay and easy to maintain. A question we are often asked therefore, is which is best? At first glance they are similar and indeed both have their merits.
In terms of durability, LVT is made of PVC, making it more durable than laminate, which is made from high density fibre boards. In turn the materials used in fact, give more separate benefits for both – providing more pros and cons with regard durability and sustainability.
Being made of PVC means LTV is more durable long term and is also water resistant, so easier to maintain and clean. However, on the flipside, being made of wood fibre (that's also sometimes recycled) laminate flooring is generally seen as the more environmentally conscious choice. Yet you could also argue the green merits of LVT as it lasts longer, and some types of LVT are even portable meaning there are occasions, it can be taken up from one property and then reused in another.
If cost is a big consideration, then laminate is generally the cheaper option with regard both the product price and in that its quicker to lay. Where Luxury Vinyl flooring comes into its own is the quality and type of designs available, especially as it can mimic more natural materials. In conclusion, although both continue to be popular across our flooring shops, we continue to see a big rise in our LVT sales, especially for bathrooms and kitchens.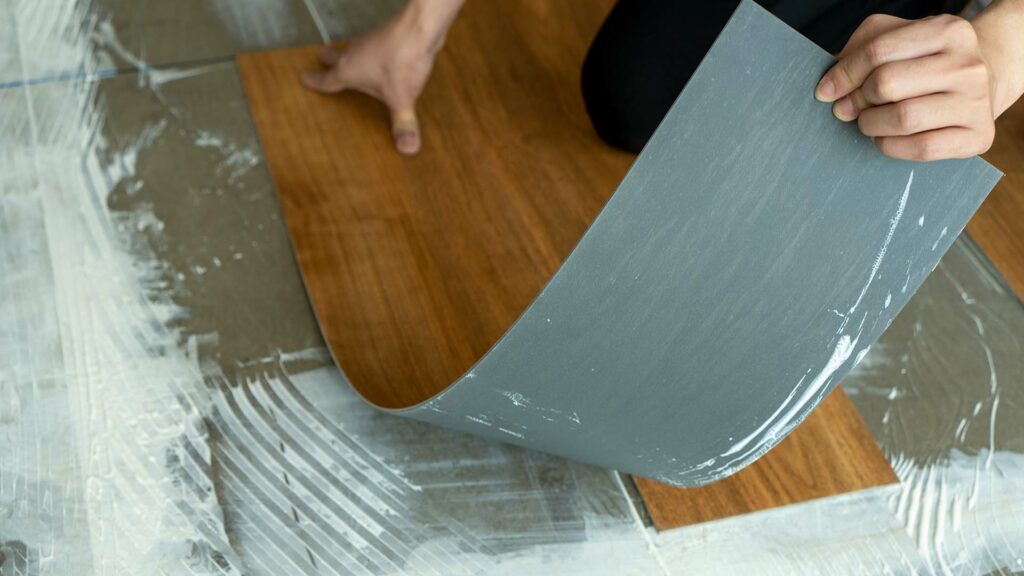 What is LVT Made of?
Let's start with the basics, what exactly is LVT? Essentially Luxury Vinyl tiles are generally made up of layers of PVC vinyl. Different compounds are then mixed with the PVC to strengthen the material with the multiple layers then rolled together to create a high quality material, that's then dried using heat and air. The top layer is then given an extra finish, and this is the element that makes it stands out from other products – the illusion of depth is added, so the vinyl can easily then present itself as real wood or stone. There are two types of LVT, known as Dryback and Click. Click is a DIY product that you can either choose to lay yourself, or here at Ramsden Mills, we also offer the service to install it.
Is LVT a Good Choice for Pet Owners and Families?
The resounding answer to this is yes! Obviously comfort and style matter hugely when making interior choices, yet a common denominator for most families and pet owners is also a predisposition for mess and the need to be able to deal with it easily and quickly too.
Carpet still remains a favourite for lots of home spaces, with the cosiness it brings, yet we have found LVT is also hot on its heels becoming more and more popular for families and pet owners. This is the case for a variety of rooms, because of the convenience it offers, especially for flooring for a high traffic space, being so durable and easy to clean.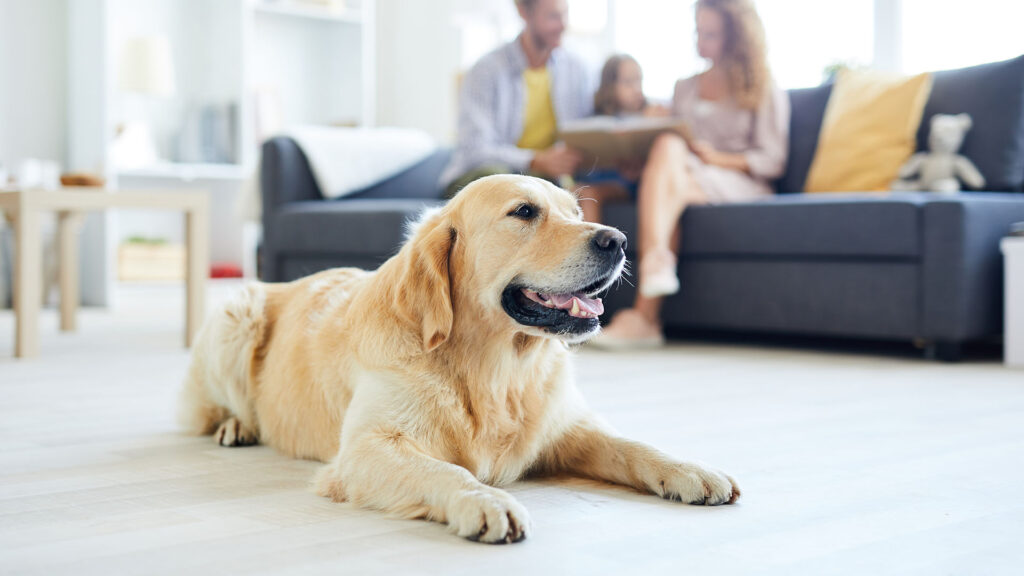 What Luxury Vinyl Tiles Brands are there Available?
In recent years, there have been an influx of LVT brands coming onto the market. Having been at the forefront of the industry for many years, we have found there are certain names we value for always delivering on style as well as quality. These are the market leaders Karndean, Amtico, Invictus and Moduleo who we offer in both our Witham and Colchester showrooms.