Interior styles and fashions are continually evolving and changing in the UK. As homeowners, what we need and want inside our family homes, not only changes because of what is currently in fashion, but is also heavily influenced by how modern families and households choose to use and live in their homes.
As UK carpet specialists, having observed our customers flooring decisions at both our Colchester and Witham carpet shops, we've seen many fads come and go. One flooring option though, that's popularity has steadily and consistently grown over the past few years, is luxury vinyl flooring. Known commonly as LVT our luxury vinyl flooring stock is constantly in demand with our Essex customers.
So, what is it that makes LVT so popular? To answer this, let's consider why it's become a best seller, who are the top LVT brands and what are the qualities of luxury vinyl tiles that ensure its popularity with our Colchester and Witham flooring customers remains…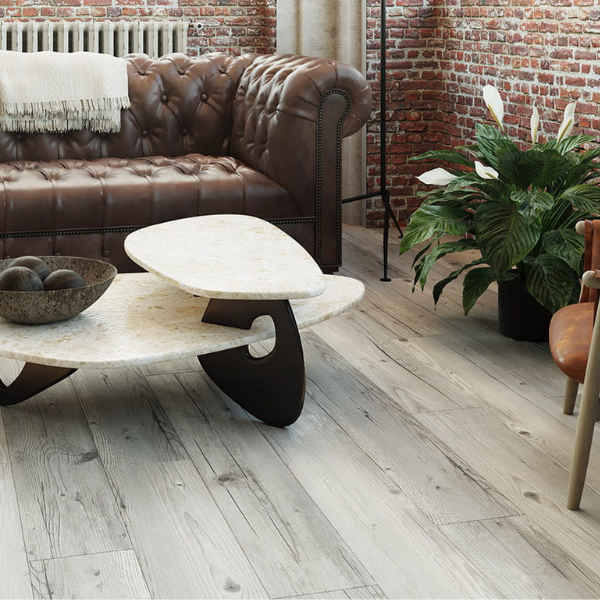 Why Are So Many People Choosing LVT Flooring?
Before we answer that, it makes sense to first cover what exactly LVT is? In fact it's a question we get asked so much, that the answer to this, has in fact its own dedicated post on our website – What is LVT?
Luxury vinyl tiles as a flooring choice, put simply, is the best option for those looking for a luxury flooring option such as wood or tiles, but at a cheaper cost. Essentially LVT mimics wood and tile flooring so well, that more and more of our Colchester and Witham customers are saving money by choosing this over the real thing.
The Durability and Ease of LVT
One of the major factors in LVT's popularity is its durability. In busy Essex households, something high on the list of priorities when choosing flooring, is how long it's going to last and how it fairs in high traffic areas. Especially in family homes with children and pets.
LVT ticks a lot of boxes for this -it's not only waterproof, but also hard wearing. The protective top layer means it doesn't need any special treatments or products to keep it clean and the hardworking nature of the flooring means it lasts well for many years.
Karndean and Amtico stockists in Colchester and Witham
The popularity of Luxury Vinyl Tiles also stems from the sheer amount of choice available when it comes to colours and design. This in part comes from the plethora of options available from market leaders Karndean and Amtico. The brand Karndean in fact is so engrained as a LVT favourite with customers, that the word Karndean is often used stand alone without the use of LVT, to describe the product. In their own words Karndean has been leading the way promoting and delivering on the benefits of LVT in the UK for decades:
"At Karndean we see flooring differently…
We travel the world in our quest to bring you exceptional floors that inspire and delight. From the ancient forests of Europe, to the remote Australian outback and beyond, we seek out expressive and intriguing forms in the natural world to influence our unique floor designs. By combining these original features with cutting edge design, we create simply beautiful floors that you'll love for a lifetime. "
Another leading supplier of LVT to our Colchester and Witham carpet showrooms is Amtico. Again, they produce a huge variety of different designs, ranging from a stone collection to luxury replica wood parquet.
We stock a large range of both Karndean and Amtico in both our Colchester carpet shop and Ramsden Mills Witham Capet stores.
Head over to our dedicated Ramsden Mills LVT page to see the full range now.